Private Lessons with James V
Piano (ages 10+), Voice (ages 10+), Guitar (ages 10+), Voice/Guitar Combo (ages 10+), Songwriting (ages 10+)
James V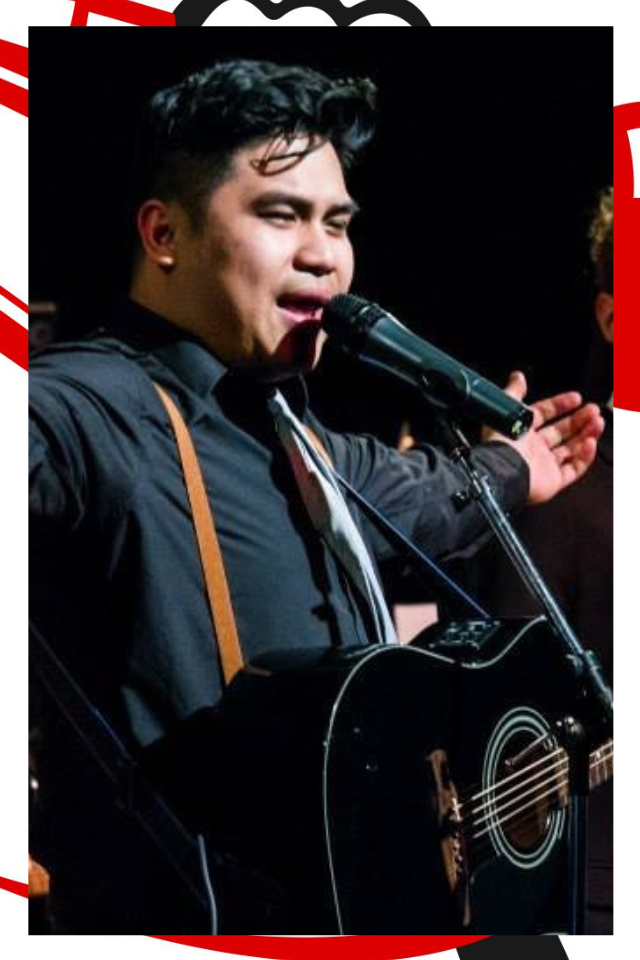 Lessons Available: Mondays In-Person, Saturday Online-Only
Please note that Saturday times are available Online-Only. Only Monays times are available In-Person at the Academy.
James is a professional singer-songwriter/vocal teacher, has completed his Bachelors Degree of Music in Voice at Humber College, and has been active in the music community in Toronto for years. He is currently a performer in various professional corporate bands performing around Canada, and the United States for festivals, private events, and weddings; bands like BPM KREW, The Klassics, Something Borrowed Band, and God Made Me Funky. James is also excited about his original music projects such as his solo career as an artist. James most recently released his debut single "South" under the name Roz De La Cruz.
James loves teaching students from beginner to intermediate, and ages 8 years old to 60 year old plus. Video editing, photo editing, and Sound editing, are other passions. James keeps his professionalism strong by communicating with others to gain information to maximize time management, confidence, and initiative.
What Students Are Saying About James: "James is the best vocal coach I've had. He finds ways to help me access different parts of my ability. And always has a positive spin on unique parts of my singing style. He is so talented and lessons with him are one of the highlights of my week. I feel so welcome in person and on zoom by the front desk staff. Everyone is so lovely, chatty, and overly helpful." - CG. • "Very supportive teachers. My daughter was a bit hesitant and nervous about taking voice lessons but James was kind and very patient. He made the lessons fun. My daughter enjoys her lessons and we noticed improvement in her singing." - CN. • "The teachers are very good and the staff is very polite and kind! The classes are fun and very productive even with 30min! It does work! I feel like I improved a lot since I started!" - WS. • "I love how friendly the staff is. I also love that my coach is really good and can really understand what I am looking for to achieve with my voice. Thanks!" - MM. • "James V is a great teacher and the full package as a musician. Would definitely recommend him as a vocal teacher to anyone looking for lessons." - AW. • "The staff is friendly and professional. The instructors are talented, knowledgeable, helpful, and honest." - KA. • "Extremely welcoming, friendly, and supportive environment. I leave lessons feeling happy every time!" - KR. • "I love my coach James, he is incredible! I am glad I've found you guys." - MM. • "James is a fantastic teacher, front desk staff are professional and cheery." - Alex M.
Month to month
Saturday at Singer's Edge