Private Lessons with Nick M
Piano (ages 5+), Voice (ages 5+), Voice/Piano Combo (ages 7+), Songwriting (ages 5+)
Nick M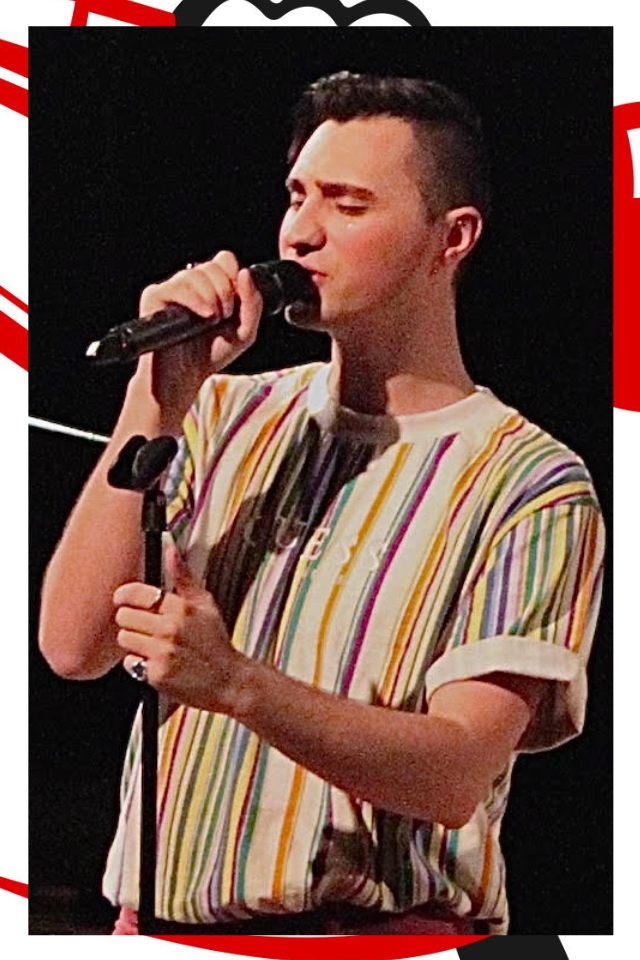 Lessons Available: All Days Online-Only
Nick is a graduate of Humber College's Bachelor of Music program specializing in Contemporary Voice and specializes genres in pop, jazz, r&b, soul, latin, and a capella, and has previously earned his certificate in performing arts from Sheridan College. He travels internationally as a singer, songwriter, editing and producing tracks with colleagues around the world. As a music teacher, he is excited to share his passion for music. Nick started his career in musical theatre, and earned his Grade 8 Voice certificate from the Royal Conservatory of Music. He has accompanied students on their performance pieces, works with his students on stage presence as well as theory, ear training and introduced students to various genres of music that shapes the styles we hear today.
Nick loves teaching vocal performance skills, and preparing students for studio recording sessions, and music video shoots of their songs. 
He currently teaches voice and piano to children and adults, and always ensures parents understand the learning outcomes for their child. He is focused on goals made with each student in various musical contexts, helps his students choose appropriate songs in a pop/rock style, or a style they are comfortable with, and guides them through a healthy way to perform their song, vocally.
What Students Are Saying About Nick: "My coach is Nick and he has helped he understand my voice and build confidence! Very friendly, patient and sweet staff! From the FrontDesk to the coaches, they're all very nice! Coaches are extremely helpful. Best singing school!" - DC. • "So personable, everyone is pleasant. Service is great. And quality of teachers is also so high. We have been SO happy to join. My other kid wants in too!" - AC. • "Easy to register, professional staff and accommodating instructors! Would 100% recommend this school." - MD. • "Nick is a great teacher. Your follow ups are also great. I am referring my daughter to you as well" - SF. • "Great teachers have good knowledge of what they teach are patient and encouraging Awesome." - CA. • "My coach Nick is very patient and encouraging. Love the whole experience." - DC. • "We've love Nick and the entire team and excited to stay with you." - HA. • "Quick responses, great communication, excellent teacher." - SB
Month to month
Friday at Singer's Edge