Private Lessons with Jacob V
Piano (ages 5+), Voice (ages 5+), Music Production (ages 5+), Artist Development (ages 5+), Songwriting (ages 5+)
Jacob V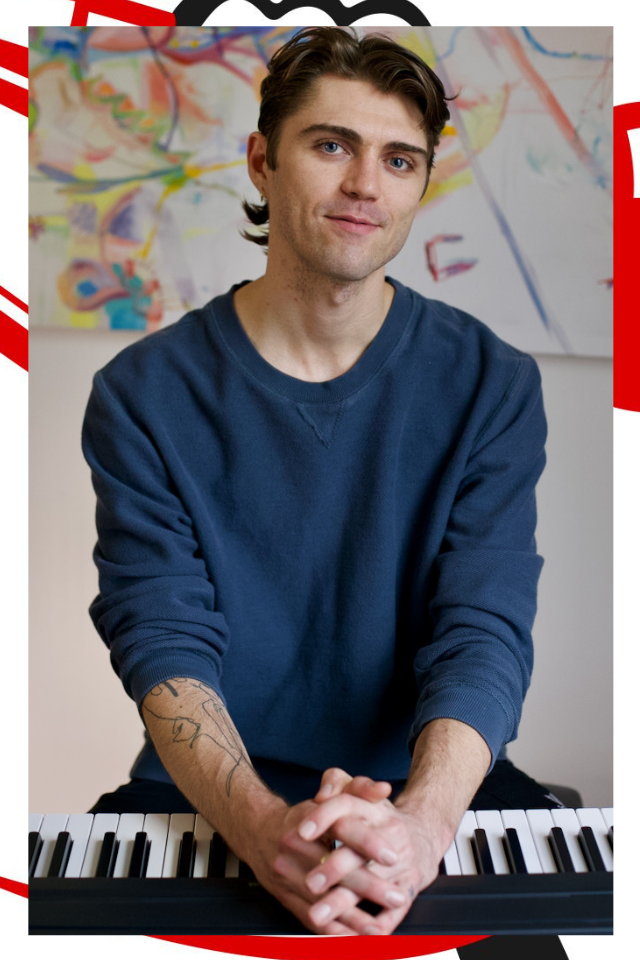 Lessons Available: All Days Online-Only
Jacob (he/they) is a multi-disciplinary artist performance artist and educator based between Toronto and Montréal. Jacob is a Ryerson Bachelor of Fine Arts graduate in Theatre Arts with a background in classical, musical theatre and indie/pop performance styles. His musical works have been presented internationally and range from original scores for theatre and film to contemporary pop music.
Jacob is well-versed in voice, instrumental, and choral recording with a background in the composition and performance of original scores for film and theatre. He is highly proficient and knowledgeable of digital workstations Logic Pro, and Ableton Live most commonly used in the music industry. He has produced and recorded local independent musical acts and has released music on It's All In You Records, Berlin Germany under the alias Sheryl, and continues to write and produce under the electro-folk solo project "Telehorn". He has also independently produced full length musicals and performance art pieces facilitating auditions and the casting process. He was also active in campaigning for feature length works for Summerworks Performance Festival, Canada's largest juried arts festival.
He offers his students a diverse range of vocal techniques to work with having developed a unique and thoughtful methodology with a strong focus on discussion and self reflection along the way. Jacob strives to provide a safe space for BIPOC and LGBTQIA+ community members and welcomes ALL voices in his studio. He has developed and taught a Song and Story workshop for Queer migrants in association with the GSBB Open Music School in Berlin, Germany. Jacob has experience working with individuals ranging from professional musicians looking to maintain the health of their instruments to individuals who have always wanted to sing but never had the courage to try, and from all ages, backgrounds and skill levels.
What Our Students Are Saying About Jacob: "My experience with Jacob have overall been awesome great to have someone also coming from a theater background to help me out. The teachers I have had in my time with Singers Edge have been great." - MT. • "The coaches I've had have helped me tremendously and they really know their stuff! They're also very patient and understanding which is needed in a coach." - KF. • "The staff are friendly and walks you through everything. Instructor is super friendly and encouraging, knowledgeable as well." - CYL. • "AMAZING PROGRAM! My daughter absolutely loves it and everyone is so nice and talented!" - AP. • "10/10" - JW. • "10/10" - PM. • "10/10" - CR
Month to month
Thursday at Singer's Edge