Private Lessons
Voice (ages 10+), Artist Development (ages 10+), Songwriting (ages 10+)
Galen S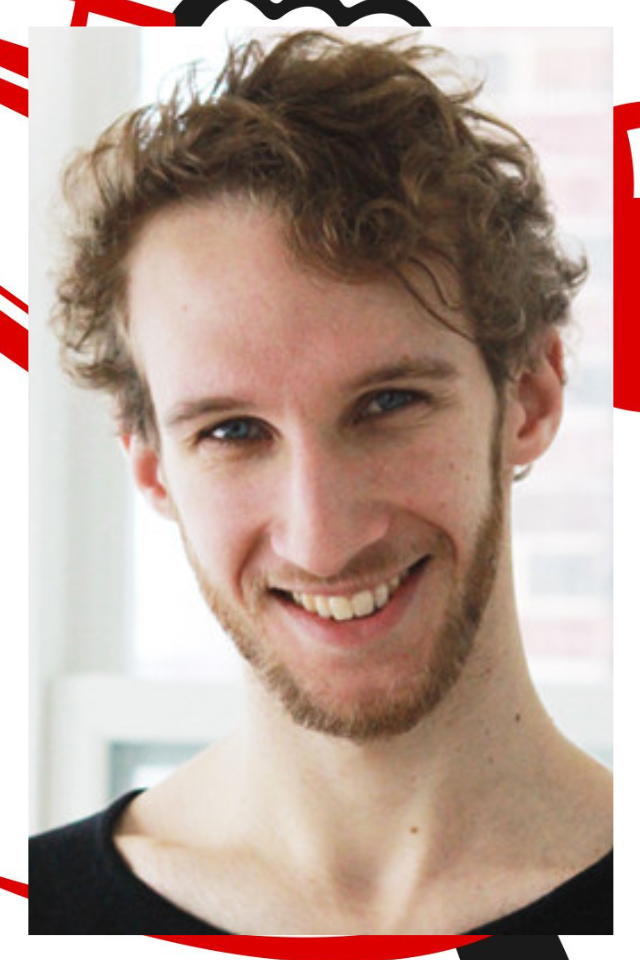 Lessons Available: Tuesdays In-Person, Wednesdays & Saturdays Online-Only
Please note that Wednesdays & Saturdays times are available Online-Only. Only Tuesday times are available In-Person at the Academy.
Galen is a Toronto-based musician, vocalist and instructor. Galen holds a Bachelor's Degree in Music from Humber College, with a major in Voice Performance. He focused his career on vocal technique, as well as performing and recording original material. Galen is a versatile musician and enjoys coaching voices ranging anywhere from pop and RnB styles to contemporary jazz, and is a great fit for those interested in learning the best way to develop, find, and record their own voice. He has performed in groups ranging in a variety of genres; anywhere from RnB and jazz to latin and choral music. He has also worked with one of Humber's work study programs entitled Jazz in the Schools, travelleing to TDSB schools across the city performing jazz, blues, RnB and soul for young students with less opportunity to be educated in the history of jazz and experience live music. He loves to sing in various roles – whether it's lead, background or chorus and has an effective approach to passing on skillsets required in each scenario.
He has experience teaching intermediate voice, as well as beginner voice and piano, and violin. He finds it rewarding to see the joy the music brought to their day, and how engaged the students were while learning about the history behind their favourite music today. He is a passionate educator and loves building the musical strength of his students. With his varied and complete skillset, he is thrilled and enjoys to work with both beginner and advanced students.
What Our Students Are Saying About Galen: "My daughter has done lessons for almost two years. GREAT GREAT GREAT to have online options and GREAT GREAT GREAT to have weekend times available. Fabulous options during covid - safe, fun and new for her. Nice to offer make up lessons as kids get sick, families take vacations etc. Support staff were very helpful and responsive. Singing skills definitely improved. 10/10 experience!!! - EM. • "Galen has been wonderful - I am a neophyte- so he has to start from scratch. He is very patient and has lots of different approaches to explain concepts. I am most appreciative. Thank you Galen, Thank you front desk team, and Thank you Singer's Edge." - SD. • "When my child goes into class, she learns something new or works on something that makes her better. As a parent, it will be helpful to have feedback on what the teacher thinks of the student's abilities, how they are learning/improving and what are the milestones. So we can measure her growth as well." - AO. • "Galen was excellent. Understandable, fun, compassionate, zeroed in on what I need to do next as a singer. Loved it." - JY. • "Very friendly environment. Galen was really knowledgeable and supportive. Feels good to go to the classes!" - TH. • "Everyone I've interacted with, from the front desk to the coaches, are incredibly passionate, friendly and talented. They were super supportive and made me feel instantly comfortable. It was inspiring to see a talented musician get excited to teach others about music, too." - RVDB. • "My child is always looking forward to her music class every Wednesday. She didn't even want to cancel when she was on vacation or when she wasn't feeling well." - SH. • "I really like the friendly and welcoming environment and I find the instructor is knowledgeable and provides feedback that is constructive, which is helpful for my artist growth and singing ability." - AA
Month to month
Wednesday at Singer's Edge
Voice (ages 10+)
Alyssa M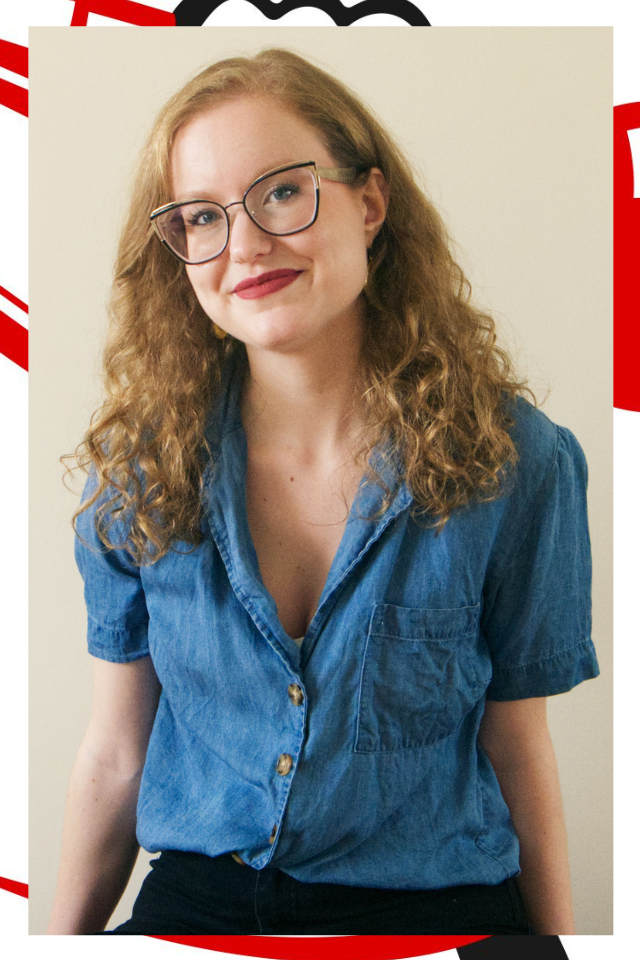 Lessons Available: All Days In-Person
Alyssa is a vocalist, songwriter, performer, music educator, and cat lover based out of Toronto, Ontario. With her sunny personality, Alyssa is passionate about sharing her joy and knowledge of music and singing with others.
Alyssa graduated from Humber College with a Bachelor of Music honours degree in Voice, with a focus on jazz music and performance. As a performer, Alyssa has been captivating audiences across Ontario with her sweet, angelic vocals, and heartfelt song writing for the past 10 years. She enjoys singing and writing in many different genres of music such as pop, jazz, folk, country and R&B.
Alyssa strives to cultivate an environment within her lessons where students feel comfortable to explore new topics and make positive connections with themselves and their singing voice.
No timeslots available at the moment.
Voice (ages 10+), Guitar (ages 10+), Voice/Guitar Combo (ages 10+), Artist Development (ages 10+), Songwriting (ages 10+)
Brooke W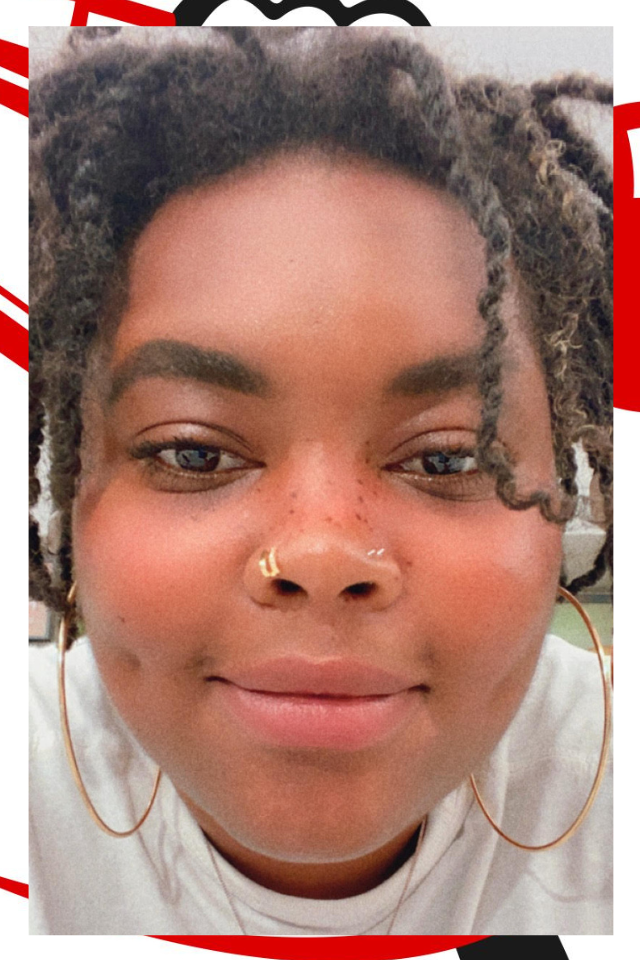 Lessons Available: All Days In-Person
Brooke is an active Toronto songwriter and artist developer having worked across the Toronto music scene as backup for Daniel Caesar, and has sung for world leaders such as Barack Obama and others. She is a passionate Singer/songwriter with a love for providing background vocal support, writing music, and developing artists across Toronto! Her teaching style is high energy, optimistic, and prioritizes the needs of her students. She is a graduate with an advanced diploma in Music Industry Arts and Performance in Music.
Month to month
Friday at Singer's Edge
Piano (ages 10+), Voice (ages 10+), Voice/Piano Combo (ages 10+)
Camila LM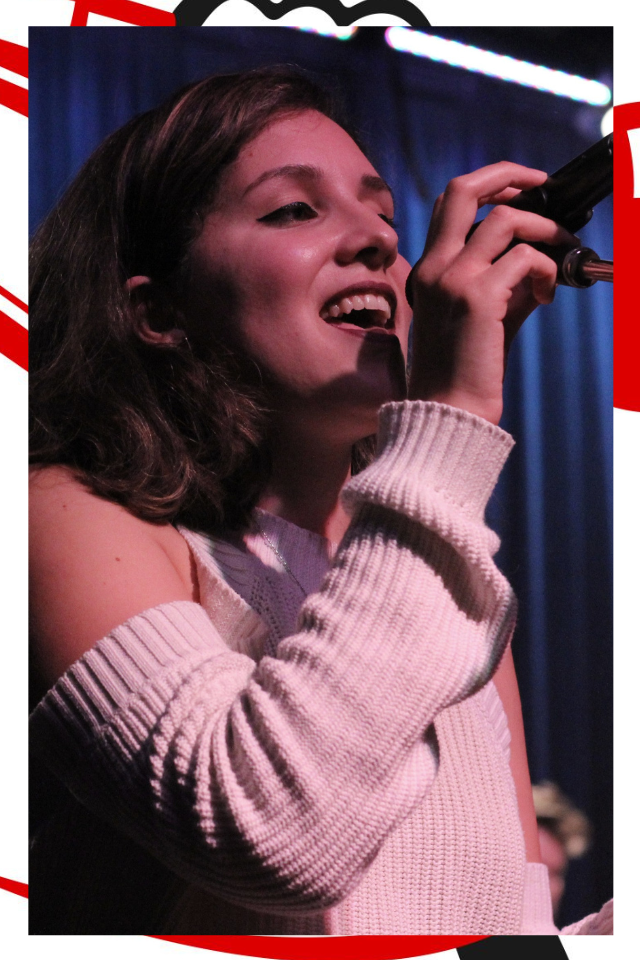 Lessons Available: In-Person All Days
Camila is a Peruvian artist inspired in sharing the richness of Latin-American music with the world. Camila brings a rich background in classical piano training, live music sound engineering, early childhood education, and as a Voice Major in the Bachelor of Music Contemporary program at Humber. She has performed as band leader for Mississauga Latin Festival, Arts Etobicoke, City Hall Toronto and LAMP to raise funds for Unison, Benevolent Fund, an organization that helps artists and music professionals in need during the covid-19 pandemic. She was a grant recipient of Musical Moments where she developed and led a Music Day Camp for high-risk children in South Etobicoke.
What Our Students Are Saying About Camila: "Everything is really wonderful." - SL • "10/10" - C. • "10/10" - JB • "10/10" - FN
Month to month
Tuesday at Singer's Edge
Month to month
Saturday at Singer's Edge
Piano (ages 10+), Voice (ages 10+), Voice/Piano Combo (ages 10+), RCM Exam Prep (ages 10+)
Hannah W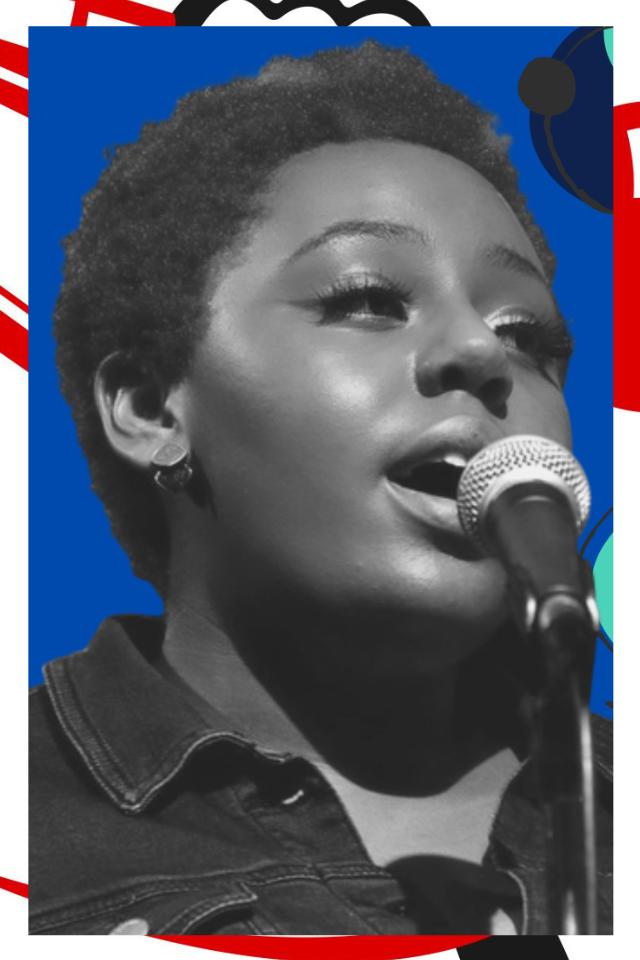 Lessons Available: All Days In-Person
Hannah is passionate about performing, teaching the importance of proper technique and instilling confidence in her students. She is a part of Humber College's renowned Bachelor of Music program for contemporary vocal studies, and holds her Royal Conservatory Certification for Grade 8 voice and theory, as well as a Level 3 Music Qualification from the RCAC, and holds a performing arts certificate. She has years of experience in marching bands having been responsible for the overseeing and training of 30 band members. She has taught basic to intermediate music theory, advanced ear training, as well as building performance skills through selecting music and putting together a show at regional and provincial levels. She has passion for demonstrating artistic techniques that lead to success!
No timeslots available at the moment.
Voice (ages 10+), Artist Development (ages 10+), Songwriting (ages 10+)
Jill Z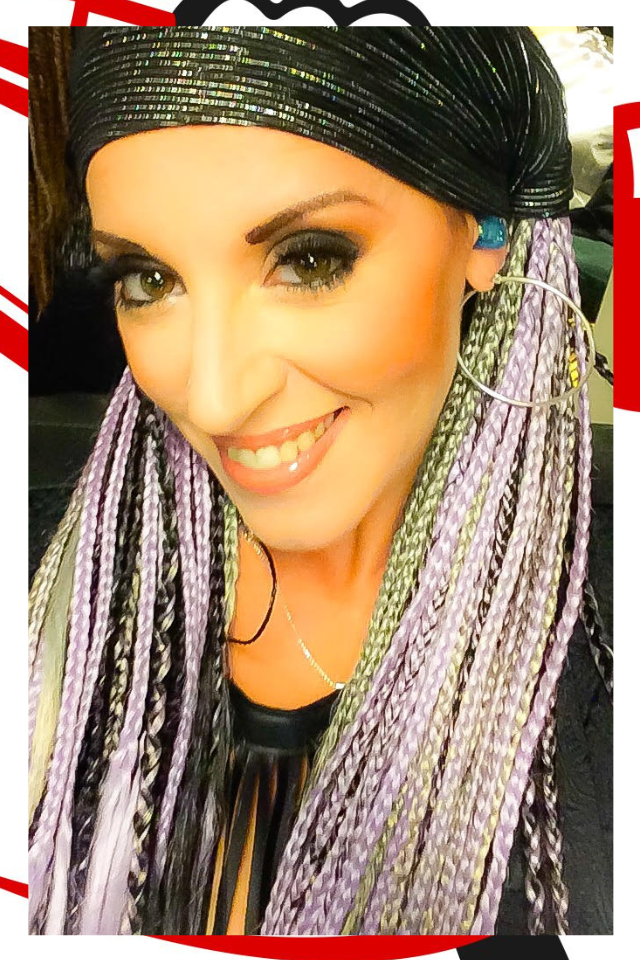 Lessons Available: All Days In-Person
Jill has been working professionally as a live touring, and studio recording vocalist along-side artists such as Janet Jackson, Maroon 5, Christina Aguilera, Sting, Paula Cole, Brandy, Lindsay Lohan, Diana Ross, Gladys Knight and many more. I've also worked on Season's 6, 7, and 9 of NBC's The Voice as a background singer.
Jill uses an effective, comprehensive, non-classical teaching approach for singers, offering an understanding of the voice and puts you in control. This approach was developed from the premise that the body has a natural voice production process and if you understand it you can sound the way you want without hurting yourself. Based on similar principles an athlete uses to improve their skills, once you understand the way your body works you can warm up and train the needed muscles to perform well. A marathon runner would never compete without extensive training and proper warm-ups, yet singers, who are vocal athletes are too often eager to jump up on stage and perform without adequate preparation. If you try to use muscles that are not properly developed you may hurt them and you certainly won't achieve the control and stamina you are capable of.
Jill provides information about vocal anatomy in a way that does not require a biology degree to understand, while also incorporating warm-ups, proper breath support along with vocal exercises that gradually develop your muscles so you can sing without tension while expanding range, power, volume, stamina and control.
What Students Are Saying About Jill: "I've only had one lesson at Singer's Edge and I already feel at home there! The manager and my teacher were both super nice and polite and I would 100% recommend Singer's Edge to anyone who wants to improve their singing!" - MT. • "Very welcoming and great teachers, I improved my singing as soon as I started the lessons." - VC. • "Jill is a great teacher." - JL. • "10/10" - DT. • "10/10" - MW. • "10/10" - MV
No timeslots available at the moment.
Piano (ages 12+), Voice (ages 12+), Guitar (ages 12+), Voice/Piano Combo (ages 10+)
Juan Pablo M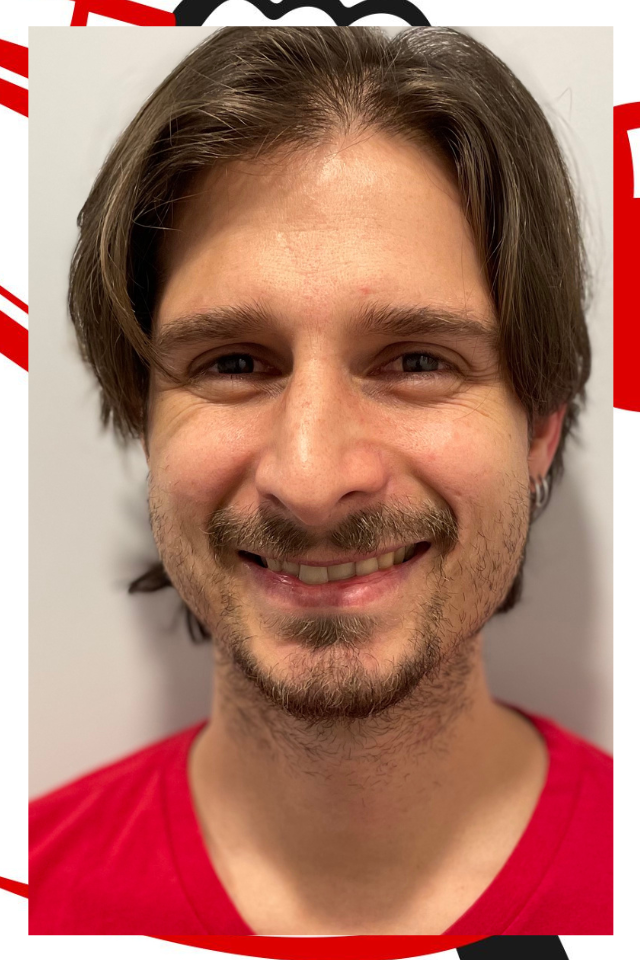 Lessons Available: All Days In-Person
Juan Pablo is a singer, composer, arranger, vocal coach, and educator bringing an eclectic and rich musical experience influenced by Jazz, Boleros, Salsa, Pop, and Rock. Juan Pablo is a regular live performer, melding his broad stylistic background with his versatile and soaring tenor voice. He graduated with honors from Los Angeles College of Music as a modern vocal performer and continued his education at the University of North Texas where he received a Vocal Jazz performance degree. Juan Pablo has taught at all levels including at the university level in Mexico City as the Songwriting Program Coordinator, founder and arranger for the Vocal Jazz ensemble, vocal instructor, and theory and ear training teacher. He teachers voice (all levels), guitar (beginner to intermediate), and piano (beginner to intermediate), as well as any composition and songwriting.
His teaching method is based on making the learning experience fun and free, with an always underlying sense of science and academic knowledge that will ensure the student gets a wide spectrum experience of music and art. His experience playing several musical instruments in various different styles, and extensive schooling, makes him a versatile teacher with a great variety of tools to make the student grow and engage in whatever aspect of music they seek. His students love how Juan Pablo make them grow both as musicians and as people. He tries to communicate to his students that making music is one of the most deep human experiences, that should be approached with fearless exploration and freedom, as well as with joyous calculated discipline.
Month to month
Friday at Singer's Edge
Piano (ages 10+), Voice (ages 10+), Voice/Piano Combo (ages 10+)
Yuval JH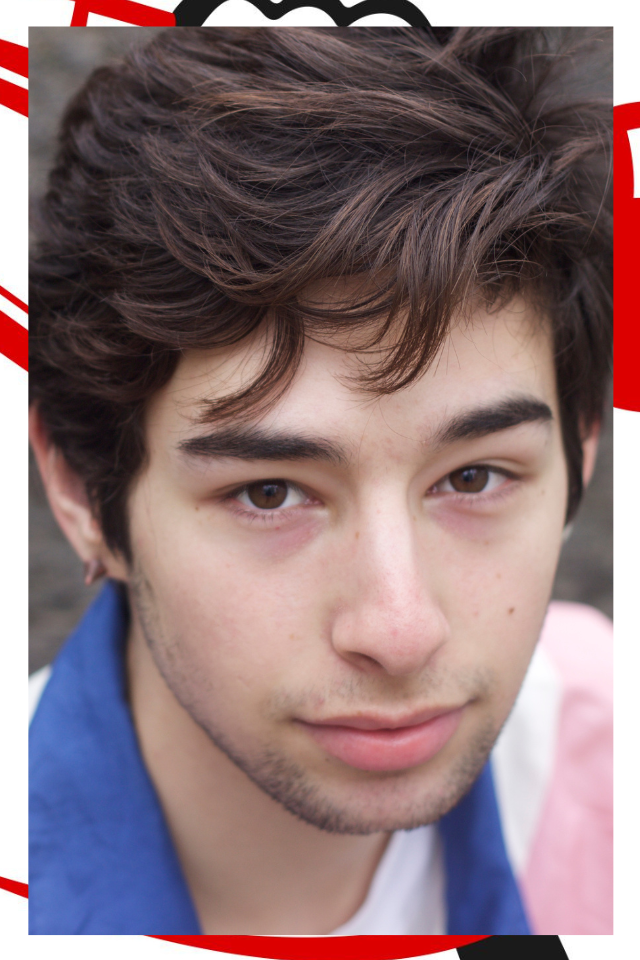 Lessons Available: All Days In-Person
Yuval has an academic background in music and vocal technique, with professional experience as a community choir director. His interests lie in vocal training and performance, as well as composition for dance and film, having had the privilege of composing and arranging for theatre productions and choirs. Yuval has attained a certificate in Jazz Performance with a concentration in Voice from Humber College and is part of the Bachelor of Music program as a Contemporary Voice major.
Yuval began his musical training at a young age, initially focusing on dance before crossing over into music education, giving him a multi-faceted approach to music and voice. With a background in dance as well as music, Yuval is interested in singing as a physical practice as well as an artistic one. His background as a professional dancer also provides some kinaesthetic insight into the function of the voice, and gives me better language to explain vocal anatomy. His music education has provided him with the ability to talk about music at many different levels of understanding.
Yuval most enjoys targeting each person's specific goals, and finding methods of instruction that work for a variety of learners, abilities, and voice types. His diversified knowledge informs both his singing and teaching to support students of every level.He is passionate about helping to facilitate a creative environment and making lessons accessible to a large range of students (musician or otherwise).
What Students Are Saying About Yuval: "10/10" - BH. • "10/10" - MB. • "10/10" - SL
Month to month
Thursday at Singer's Edge
Piano (ages 10+), Voice (ages 10+), Guitar (ages 10+), Music Production (ages 10+), Artist Development (ages 10+), Songwriting (ages 10+)
Christian R
Lessons Available: Sunday Monday Tuesday & Wednesday Online-Only, Thursday In-Person
Please note that Sundays, Mondays, Tuesdays, & Wednesdays are available Online-Only. Only Thursday times with Christian are available In-Person at the Academy.
Christian is a singer-songwriter, composer, arranger, and producer who commenced his musical studies in the U.S. where he earned his first degree in Music. Christian has sung in Funk, Blues, Latin, and Jazz bands and has been working as a vocal coach for many years. He has also studied composition and arranging at the Berklee School of Music partner EMMAT where he graduated as a Contemporary Arranger and Composer. Christian artistic projects involves sharing his life and stories through the blending of words in English and Spanish, using manipulation of sounds and compositional techniques as a blueprint.
What Our Students Are Saying About Christian: "Very relaxed and welcoming voice coach, Chris. He's fantastic. I had never sung in front of anyone in my life and he does a good job not reacting and providing kind, honest feedback. As I improve, Chris paces me so I am taking on enough challenge each week to be stretching my comfort but also not setting my sights on unachievable goals. Front desk staff have always been amazing too. Definitely helped me to follow through on my initial leap of faith to contact Singer's Edge." - KF • "Very organized. I've tried other singing lessons and I've never seen it as organized as this. Great teachers. Love my classes with Chris. He's a very talented singer." - ER. • "Christian is a great instructor who I can relate with. The company creates a happy atmosphere and my customer service experience has been very pleasant." - KU. • "The teacher is knowledgeable and patient great for adult learners. As adults learn different from kids Classes are engaging and instructive" - ME. • "The quality of this teacher is amazing, and the structure the school has set up never disappoints." - BC
Month to month
Monday at Singer's Edge
Month to month
Tuesday at Singer's Edge
Month to month
Wednesday at Singer's Edge
Month to month
Sunday at Singer's Edge
Piano (ages 10+), Voice (ages 10+), Guitar (ages 10+), Voice/Guitar Combo (ages 10+), Songwriting (ages 10+)
James V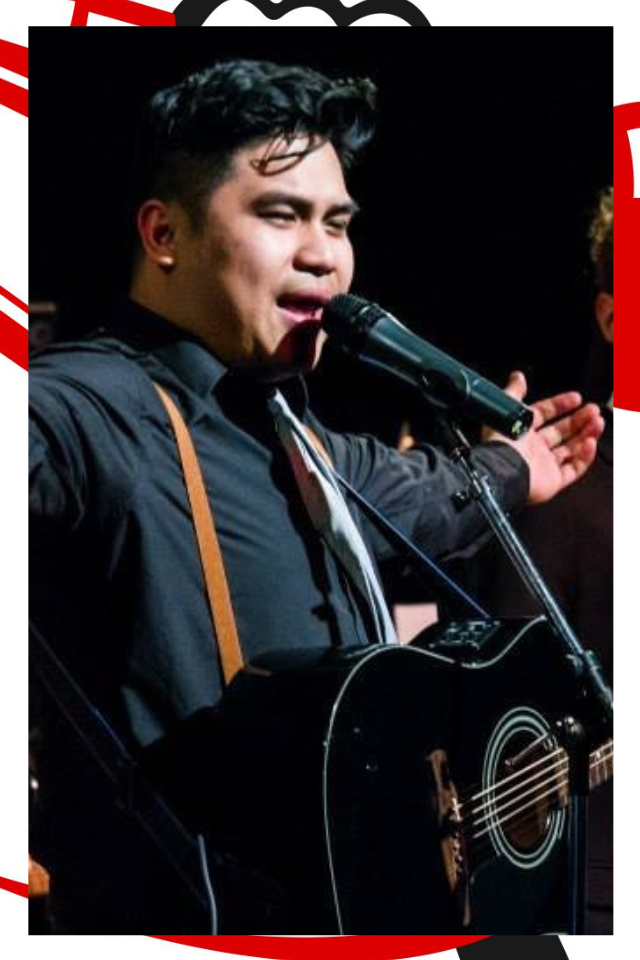 Lessons Available: Mondays In-Person, Saturday Online-Only
Please note that Saturday times are available Online-Only. Only Monays times are available In-Person at the Academy.
James is a professional singer-songwriter/vocal teacher, has completed his Bachelors Degree of Music in Voice at Humber College, and has been active in the music community in Toronto for years. He is currently a performer in various professional corporate bands performing around Canada, and the United States for festivals, private events, and weddings; bands like BPM KREW, The Klassics, Something Borrowed Band, and God Made Me Funky. James is also excited about his original music projects such as his solo career as an artist. James most recently released his debut single "South" under the name Roz De La Cruz.
James loves teaching students from beginner to intermediate, and ages 8 years old to 60 year old plus. Video editing, photo editing, and Sound editing, are other passions. James keeps his professionalism strong by communicating with others to gain information to maximize time management, confidence, and initiative.
What Students Are Saying About James: "James is the best vocal coach I've had. He finds ways to help me access different parts of my ability. And always has a positive spin on unique parts of my singing style. He is so talented and lessons with him are one of the highlights of my week. I feel so welcome in person and on zoom by the front desk staff. Everyone is so lovely, chatty, and overly helpful." - CG. • "Very supportive teachers. My daughter was a bit hesitant and nervous about taking voice lessons but James was kind and very patient. He made the lessons fun. My daughter enjoys her lessons and we noticed improvement in her singing." - CN. • "The teachers are very good and the staff is very polite and kind! The classes are fun and very productive even with 30min! It does work! I feel like I improved a lot since I started!" - WS. • "I love how friendly the staff is. I also love that my coach is really good and can really understand what I am looking for to achieve with my voice. Thanks!" - MM. • "James V is a great teacher and the full package as a musician. Would definitely recommend him as a vocal teacher to anyone looking for lessons." - AW. • "The staff is friendly and professional. The instructors are talented, knowledgeable, helpful, and honest." - KA. • "Extremely welcoming, friendly, and supportive environment. I leave lessons feeling happy every time!" - KR. • "I love my coach James, he is incredible! I am glad I've found you guys." - MM. • "James is a fantastic teacher, front desk staff are professional and cheery." - Alex M.
Month to month
Saturday at Singer's Edge
Piano (ages 10+), Voice (ages 10+)
Desiree B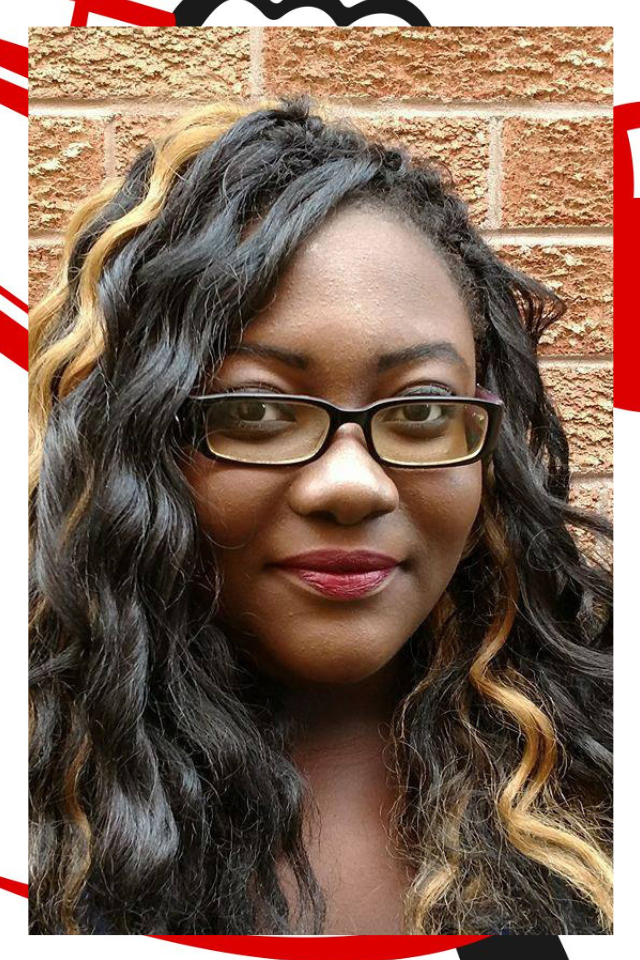 Lessons Available: All Days In-Person
Desiree was a part of the Music Theatre Academy at Wilfrid Laurier University, and brings a background from the Bachelor of Fine Arts degree program at York University for Classical Voice Performance. Desiree specializes in musical theatre, classical voice, pop, and folk musical genres. Desiree has served as music director and curator for her own cabaret, and having worked under multiple teachers is proud to have been exposed to a variety of different teaching methods, giving her a unique ability to adapt her teaching to almost any student's needs.
Desiree brings her dedication, passion and respect to her students, along with a desire to change, to grow, and to be attuned to her students and their needs. One of the key elements about music that is important to Desiree is the ability to make a meaningful connection with each other as human beings.
What Our Students Are Saying About Desiree: "They took the time to pair me with a teacher that is interested in my specific goals and from one lesson I already feel her being able to push me to better my skills." - HD. • "10/10" - FT. • "10/10" - RM. • "10/10" - OC
Month to month
Tuesday at Singer's Edge
Month to month
Friday at Singer's Edge
Piano (ages 10+), Voice (ages 10+), Guitar (ages 10+), Voice/Guitar Combo (ages 10+), Songwriting (ages 10+)
Steve D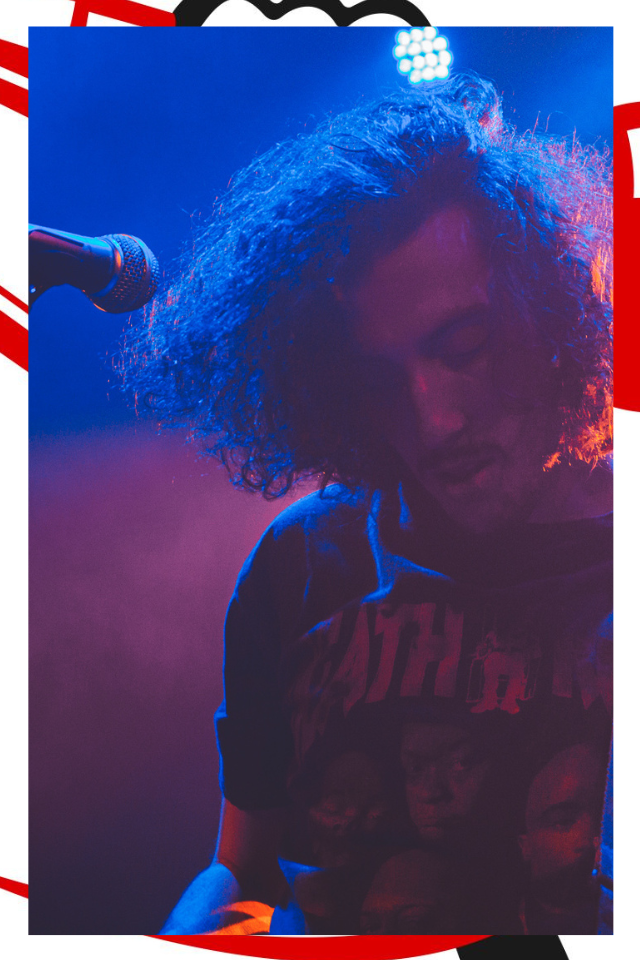 Lessons Available: Mondays In-Person, Sundays Online-Only​​​​​​​
Please note that Sunday times are available Online-Only. Only Monay times are available In-Person at the Academy.
Steve is an experienced educator and musician who specializes in Rock, Pop, R&B, Soul, Metal and Singing/Songwriting. Steve is a graduate of Cardinal Carter Academy for the Arts. Majoring in the Band art area. He is trained in classical Tuba and music theory. Steve believes that the gift of music is inside of all of us. His job is to nurture that passion, and help his students blossom into the musicians they are born to be. Steve has over 10 years of experience performing live, and he is the lead singer and bassist of an international touring rock band called Ready the Prince, which has over 2 million steams of Spotify!
What Students Are Saying About Steve: "My daughter enjoyed her lesson so much Stephen is a really good teacher evwn with 1 session only I saw the improvement she learned a lot already thanks Guys Jilliane is very exclted for her next lesson." - JM. • "Friendly staff. Steve, my Instructor started with practical right away." - SH. • "Great experience, contemporary style and helping with my goals!" - DS. • "I like the accessible prices you offer, as well as the many different options to have your class in person or online. The premises are great, very friendly staff and they encourage students to follow their dreams. Awesome school, looking forward to learning more about music." - AL. • "The coaching has been excellent!!" - EB. • "10/10" - OJ. • "10/10" - JM
Month to month
Sunday at Singer's Edge
Piano (ages 5+), Voice (ages 5+), Guitar (ages 5+), Voice/Piano Combo (ages 5+), Voice/Guitar Combo (ages 5+), Artist Development (ages 5+)
Dani G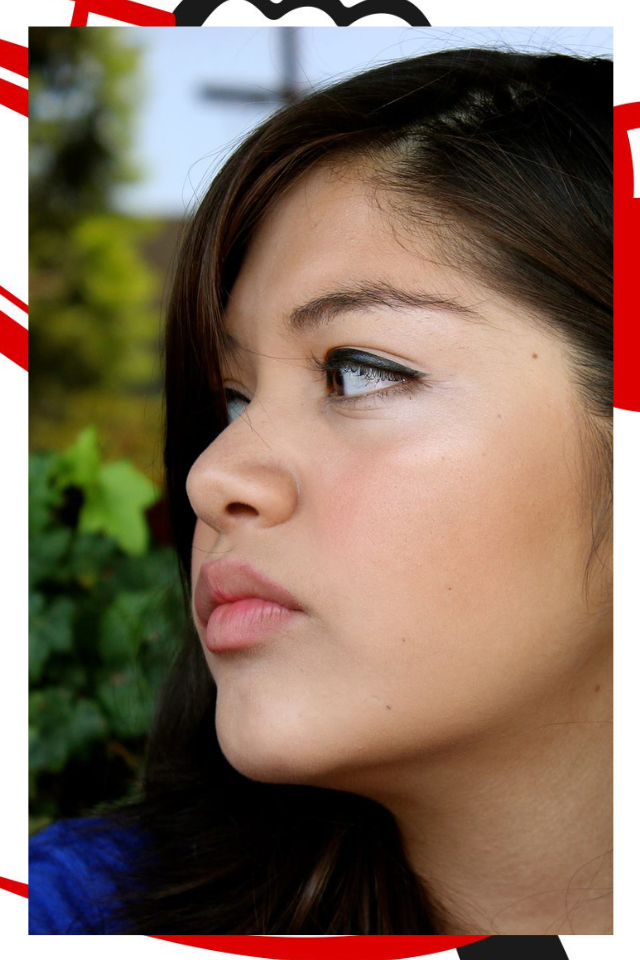 Lessons Available: All Days Online-Only
Dani is a graduate of the prestigious Voice program from Humber College with a degree in Contemporary Music, and a masters candidate in the field of modern vocal pedagogy. She has experience in Music Theatre, as well as Jazz, R&B and Latin Music via funk bands to jazz choirs to music theatre. She was featured in the Groove Merchants, a 13-piece funk band as well as in presentations by New York Voices and Mike Stern. She has led youth vocal ensembles in local and international projects such as The SEYA Lamp Vocal Workshop, Casa Maiz and Iko Poran-Rio de Janeiro. She has taught beginner to advanced vocals, as well as piano, and beginner guitar to youth and adults in both group workshops as well as individual coaching. She excels at reading chord charts for accompanying students on both guitar and piano.
She loves performing and sharing her passion for music with students of all ages. She takes pride in building confidence in her students and seeing their growth. As a former student at various musical institutions, she understands the importance of keeping students engaged while having fun. She believes that music is a platform for creativity, communication and a tool for transcending language and cultural barriers. Her approach is to create a safe environment where singers can discover who they are as human beings, and maximize their vocal abilities as singers.
What Our Students Are Saying About Dani: "The instructors are knowledgeable, caring, and are practicing musicians. The Academy is also well-organized and well-run administratively. The half-hour sessions are of an appropriate length of time and the Academy generally stays to the schedule and runs on time. My son and I have taken music lessons in many other different places and from other instructors, and this Academy provides the best instructors and the best set up we have experienced." - SR. • "Dani G is just so much fun to work with, and is the perfect fit for me. She is so talented and has already helped me discover some things about my voice and singing that I didn't know. I also really love that there are other resources available to students. All the staff are also super friendly and helpful!" - AC. • "The enthusiasm of the staff creates a welcoming atmosphere. I'm excited to go back each week to improve my singing technique. The lessons are very flexible, and they offer easy to attend make up sessions for those with a variable schedule. All in all, it's a fantastic place to learn." - KD. • "Everyone is very welcoming. Coach Dani is so talented and made me feel like i was in a safe space which made the whole experience super comfortable and encouraging. This is an exciting journey for me. Thank you, Singers Edge." - WN. • "And all the coaches I have worked with as subs and in the group classes!! I absolutely love the school! I have recommended friends to it and got a 1 month gift card for my other friend!" - GB. • "Singer's Edge has been the best singing lesson experience I've had in the 10 years that I've been singing." - CG. • "It's got the best teachers and the friendliest staff, and it's so much fun learning how to sing!" - AQ. • "Absolutely excellent teachers, warm, engaging and encouraging with children." - AG. • "I love my lessons and my teacher is a star." - TA
Month to month
Tuesday at Singer's Edge
Piano (ages 5+), Voice (ages 5+), Guitar (ages 5+), Voice/Guitar Combo (ages 5+), Music Production (ages 5+)
Marshall J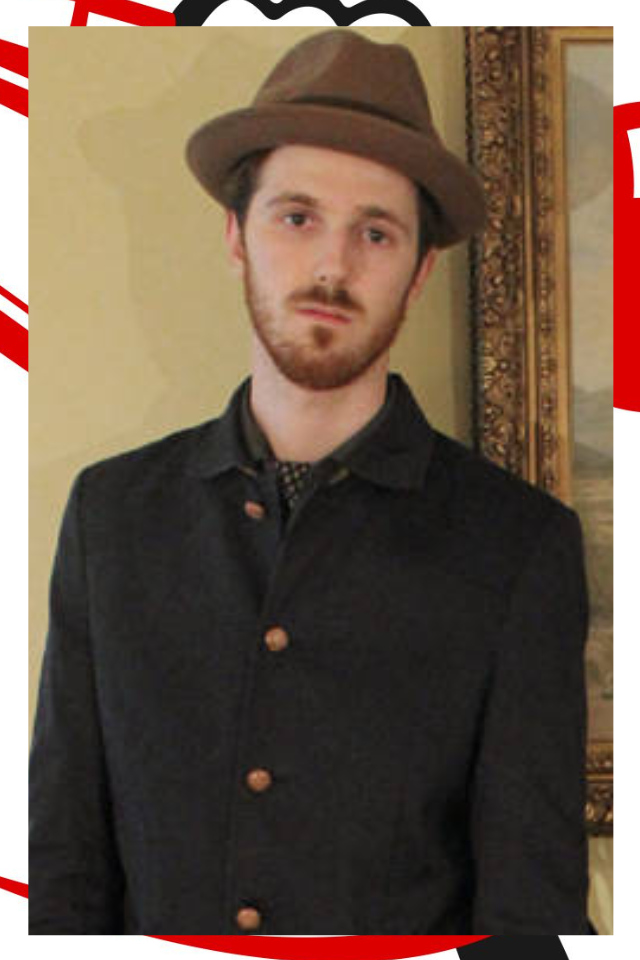 Lessons Available: All Days Online-Only
Marshall is a singer, pianist, songwriter, and educator with a unique blend of educational and practical qualifications. He is a graduate with Bachelor of Fine Arts Degree in jazz music performance from York University. As an experienced private music teacher, he is qualified to teach voice, piano, music theory, and even guitar. With an equal passion for the art of Hank Williams, Ray Charles, Nina Simone, and Tom Waits, it is easy to hear that he has spent many hours soaking up the sounds of the greats, effortlessly blending them into a voice that is completely his own. He is passionate and knowledgeable of music on many levels, and originally fell in love with music holding a guitar in his hands, later developing his skills on piano, which has been his instrument of choice ever since. He performs regularly solo and with his band, and is always working on new musical albums and projects.
Marshall is a patient and understanding teacher, running lessons in ways that are both fun, extremely supportive, and educational.
What Students Are Saying About Marshall: "Marshall is very detail oriented. Students are likely to benefit more by using the services of all the various coaches because of the unique experiences and learning they bring to the table. The Singer's Edge team is very welcoming and friendly - from the Receptionist to the Coaches, it is a positive environment to grow in, and develop as an artist." - AK. • "I'm thoroughly enjoying my lessons with Marshall. He is knowledgeable and patient, provides great insights and tools, and has supported me in a wonderful self-discovery of my voice. I also enjoy the efficiency, friendliness and quick response times from everyone at Front Desk. Thanks!" - KE. • "Our son's teacher is Marshall. He is always positive and encouraging. We are grateful and very happy with his lessons (guitar and piano). And the rest of the staff at the school is great as well! Good communications and always very responsive whenever we have questions or concerns." - SG. • "I have Marshall as a teacher, and he has really helped me become more comfortable with singing, and my voice has really improved. Everyone is friendly and I always look forward to my lessons." - VP. • "Great teachers, central location, flexible options with Zoom and a fair cancellation policy. Friendly front desk staff and I've learned more here than I have at any singing school before!" - CP. • "I have a great experience my with Marshall. I would definitely recommend Singers Edge to anyone I know who ever expresses an interest in music lessons." - BT. • "Good instructors, however, clear goals or year end recitals really challenge, motivate or take children out of their comfort zone to the next level." - MP. • "You guys are awesome! So welcoming and I love how adaptive your teaching methods are!" - KF. • "Great staff, quality program and coaches, amazing school, the rooms and everything, really loved it." - JR
Month to month
Thursday at Singer's Edge
Piano (ages 4+), Voice (ages 4+), Artist Development (ages 4+), Songwriting (ages 4+)
Michelle C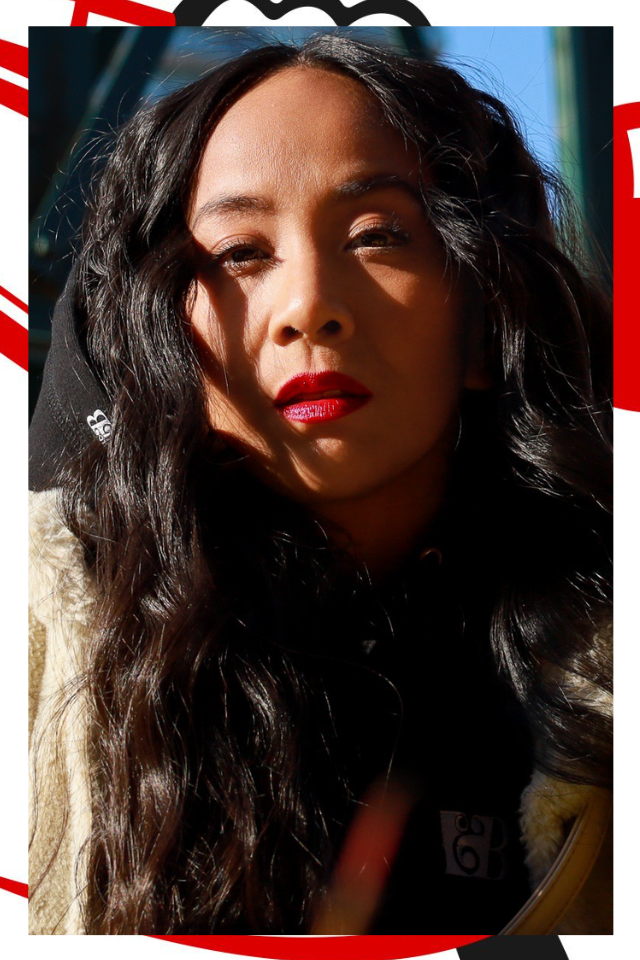 Lessons Available: All Days Online-Only
Michelle specializes in R&B, Hip Hop, Pop, Jazz, Musical Theatre, working in both the Classical & Contemporary fields. She got her Bachelor of Fine Arts Performance in Vocal Jazz at York University, and has trained in Classical Voice and Piano as a youth through the Royal Conservatory of Music as an Intermediate Specialist. She has studied with some of Toronto's renowned contemporary musicians including Mike Murley, Kelly Jefferson, Mike Cado, Sacha Williamson and Karen Burke, and has received mentorship in Music Production, Songwriting and Artist Development. Her experience as vocal coach, soloist, group/choir member, backup vocalist, studio session singer and section leader has brought her on stage in venues such as Hughes Room, Rivoli, Mod Club Theatre and studios such as Phase One Studios, Coalition Music and AstroLab Studios Inc. Michelle has taught vocal and piano music to students who range from eager 4 year old piano beginners, teenage and adult singers, all the way to life-long casual musicians refining their craft at 74 years old. In addition to her decades long career as a teacher, she has many years experience directing and teaching novice singers in a group/choral setting. She has helped countless singers of all ages and backgrounds discover a wider vocal range helping refine their unique sound and find a renewed enjoyment for singing. Her students have maintained a 100% success rate of students' being accepted into secondary and post-secondary school music arts programs passing with Honours and Honours with Distinction.
Michelle believes in creating a welcoming, accepting and care-free environment that encourages students to experiment with their voice, discover what their voice is capable of, and explore what they can (and choose) to do with their voice. As an artist and singer herself, she understands the value of having a great coach and mentor in support of the development of one's craft. She is constantly growing as a music professional and always open to continuing her own development - in fact, her teaching inspires this. She's considers it an honour helping her students flourish into confident, creative and bright musicians, and forms genuine, long-lasting relationships with her students.
What Students Are Saying About Michelle: "Michelle is an awesome instructor and Lamar was really helpful and informative . Overall my experience so far has been amazing!" - JF. • "Singers Edge! You guys have been so accommodating and supportive in communication! Im so excited to get rolling with my lessons with Michelle. My first lesson was unreal thank you so much." - Thea M. • "The coach I have, Michelle, is so nice and understanding, and provides great feed back and useful tips and critiques." - IC. • "Your services are very educational in a fun and positive environment. The entire atmosphere of the school is always very inclusive and welcoming." - VL. • "Michelle is great. Good customer service, things are explained well by administration." - ODM. • "Fantastic teachers, and service. My daughter learned so much about singing." - NC. • "Michelle is excellent." - MH. • "Great interaction with my teacher. Lessons are personalized and focused on what I need to develop." - KS. • "Very energetic and professional." - JD. • "Very good teachers, approachable and friendly" - CH. • "Absolutely love the fact that this school offers group classes in addition to private ones. I've learned so much and keep learning more each week." - LK. • "You are very friendly and welcoming and the teachers are patient and wise." - ND
Month to month
Tuesday at Singer's Edge
Piano (ages 4+), Voice (ages 4+), Theory (ages 4+), RCM Exam Prep (ages 4+)
Laura P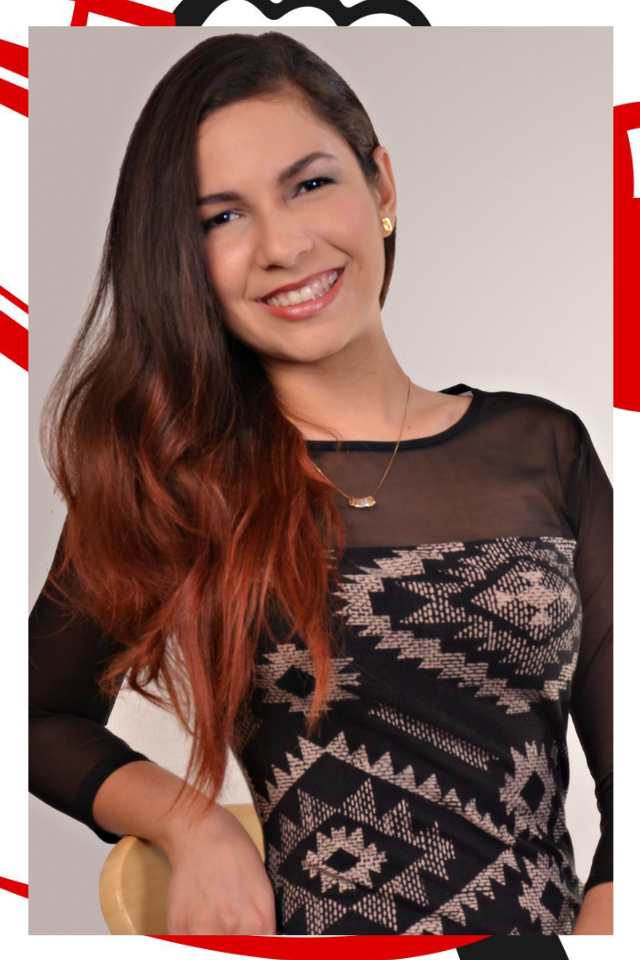 Lessons Available: All Days Online-Only
Laura is a pop vocalist and a professional composer with experience singing in all types of venues as well as radio, TV shows, and TV commercials. She is a graduate of Music with emphasis in Commercial Composition from The Pontifical Xavierian University. She also was featured in a national reality TV show for professional singers in Colombia A Otro Nivel (On Another Level), as a supporting actress in Tu Voz Estéreo (Your Voice in Stereo), and for Univision's Crónicas de Sábado (Saturdays' Chronicles). She has worked as a university professor teaching Music Theory, Composition, Orchestration, Counterpoint, Harmony, Keyboard and Choir as a tutor for Bachelor's Degree students.
She has had the pleasure of teaching voice and piano to students of all ages, with a focus on children and teenagers. She loves being part of someone's growth and creating an enjoyable class environment for each student, working with each as a special individual with unique needs and goals.
What Students Are Saying About Laura: "My son loves coach Laura and the team. I never believed he might learn playing piano and be that good from online classes. I appreciate everything you are doing for my son and I can't wait for my daughter to grow up and join music lessons with you! 100% recommended!" - RA. • "Very responsive, friendly and professional. I'm amazed at the genius process they use to build on leanings to get to reading music." - EC. • "Teacher Laura is so polite and understanding of mindset of a 11 year old. Its a homely feel meaning, you make us feel comfortable." - AV. • "Teachers are very professional and know how to communicate with kids. My kid likes his teacher very much! Front desk team is supportive and friendly, always respond quickly. The whole program is great! My kid is benefit from bonus classes and performance." - JZ. • "Excellent service! You care and we feel it. From your client relations staff and coaches, we have been very impressed by the care and professionnalism you have shown us at every interaction. Thank you!!!" -LO. • "Everything is great! Coach Laura is doing an amazing work with my son. He loves piano and always excited for the session. The work is very professional and appropriate for my son's age. Thank you!" - RA. • "Friendly staff, affordable classes, child oriented lessons, great experience so far! Ty Lamar & Laura!" - ZM. • "The teacher seemed very warm and attentive. My daughter was nervous but the teacher quickly dispelled that:)" - CH. • "I love it. My daughter is having so much fun singing." - AM. • "Positivity of teacher & admin. Great resources." - QF. • "Convenient, great staff, fantastic energy and enthusiasm!" - VK
Month to month
Monday at Singer's Edge
Month to month
Friday at Singer's Edge
Piano (ages 5+), Voice (ages 5+), Voice/Piano Combo (ages 7+), Songwriting (ages 5+)
Nick M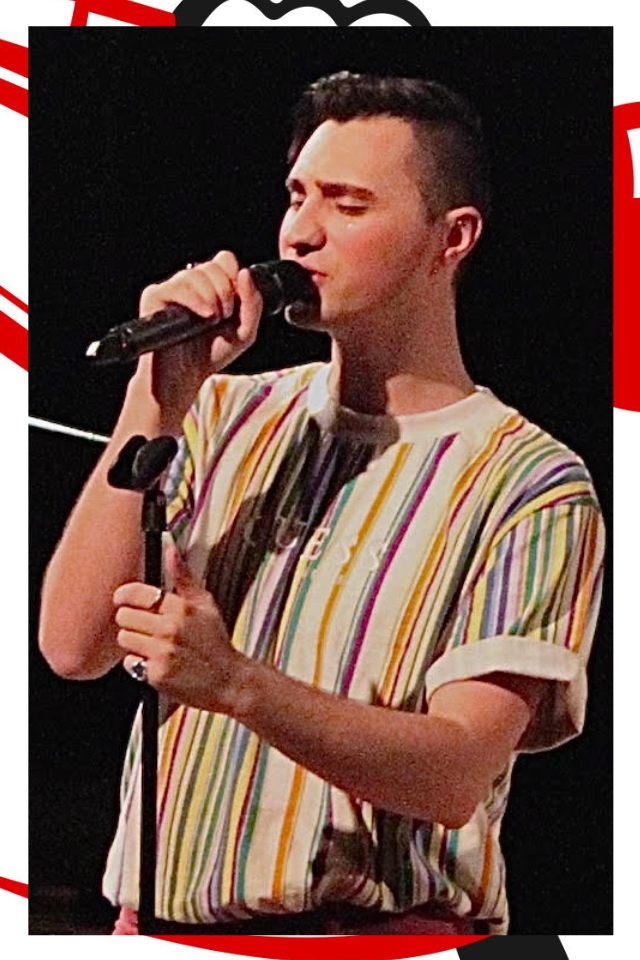 Lessons Available: All Days Online-Only
Nick is a graduate of Humber College's Bachelor of Music program specializing in Contemporary Voice and specializes genres in pop, jazz, r&b, soul, latin, and a capella, and has previously earned his certificate in performing arts from Sheridan College. He travels internationally as a singer, songwriter, editing and producing tracks with colleagues around the world. As a music teacher, he is excited to share his passion for music. Nick started his career in musical theatre, and earned his Grade 8 Voice certificate from the Royal Conservatory of Music. He has accompanied students on their performance pieces, works with his students on stage presence as well as theory, ear training and introduced students to various genres of music that shapes the styles we hear today.
Nick loves teaching vocal performance skills, and preparing students for studio recording sessions, and music video shoots of their songs. 
He currently teaches voice and piano to children and adults, and always ensures parents understand the learning outcomes for their child. He is focused on goals made with each student in various musical contexts, helps his students choose appropriate songs in a pop/rock style, or a style they are comfortable with, and guides them through a healthy way to perform their song, vocally.
What Students Are Saying About Nick: "My coach is Nick and he has helped he understand my voice and build confidence! Very friendly, patient and sweet staff! From the FrontDesk to the coaches, they're all very nice! Coaches are extremely helpful. Best singing school!" - DC. • "So personable, everyone is pleasant. Service is great. And quality of teachers is also so high. We have been SO happy to join. My other kid wants in too!" - AC. • "Easy to register, professional staff and accommodating instructors! Would 100% recommend this school." - MD. • "Nick is a great teacher. Your follow ups are also great. I am referring my daughter to you as well" - SF. • "Great teachers have good knowledge of what they teach are patient and encouraging Awesome." - CA. • "My coach Nick is very patient and encouraging. Love the whole experience." - DC. • "We've love Nick and the entire team and excited to stay with you." - HA. • "Quick responses, great communication, excellent teacher." - SB
Month to month
Friday at Singer's Edge
Piano (ages 5+), Voice (ages 5+), Music Production (ages 5+), Artist Development (ages 5+), Songwriting (ages 5+)
Jacob V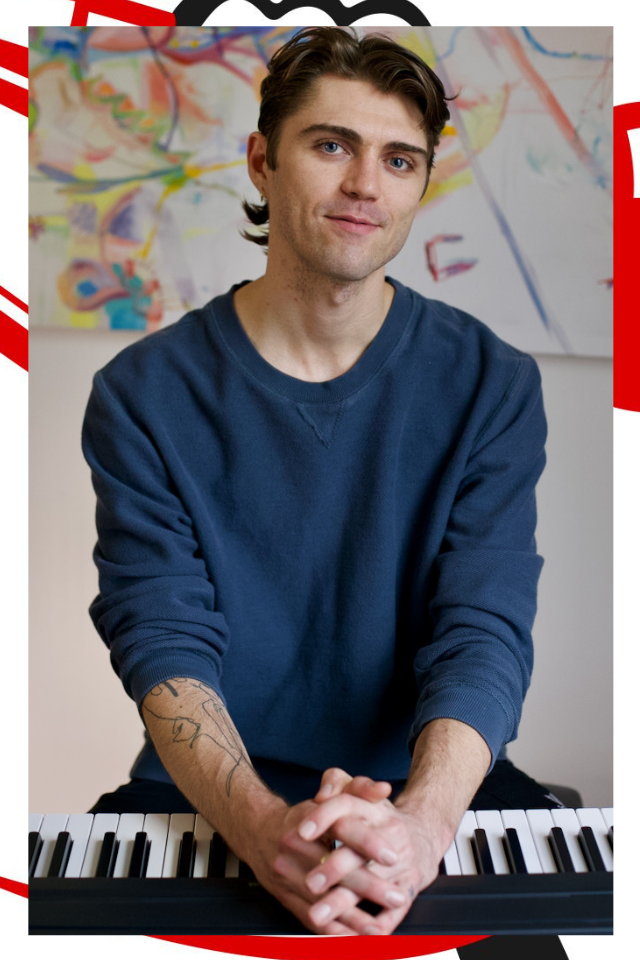 Lessons Available: All Days Online-Only
Jacob (he/they) is a multi-disciplinary artist performance artist and educator based between Toronto and Montréal. Jacob is a Ryerson Bachelor of Fine Arts graduate in Theatre Arts with a background in classical, musical theatre and indie/pop performance styles. His musical works have been presented internationally and range from original scores for theatre and film to contemporary pop music.
Jacob is well-versed in voice, instrumental, and choral recording with a background in the composition and performance of original scores for film and theatre. He is highly proficient and knowledgeable of digital workstations Logic Pro, and Ableton Live most commonly used in the music industry. He has produced and recorded local independent musical acts and has released music on It's All In You Records, Berlin Germany under the alias Sheryl, and continues to write and produce under the electro-folk solo project "Telehorn". He has also independently produced full length musicals and performance art pieces facilitating auditions and the casting process. He was also active in campaigning for feature length works for Summerworks Performance Festival, Canada's largest juried arts festival.
He offers his students a diverse range of vocal techniques to work with having developed a unique and thoughtful methodology with a strong focus on discussion and self reflection along the way. Jacob strives to provide a safe space for BIPOC and LGBTQIA+ community members and welcomes ALL voices in his studio. He has developed and taught a Song and Story workshop for Queer migrants in association with the GSBB Open Music School in Berlin, Germany. Jacob has experience working with individuals ranging from professional musicians looking to maintain the health of their instruments to individuals who have always wanted to sing but never had the courage to try, and from all ages, backgrounds and skill levels.
What Our Students Are Saying About Jacob: "My experience with Jacob have overall been awesome great to have someone also coming from a theater background to help me out. The teachers I have had in my time with Singers Edge have been great." - MT. • "The coaches I've had have helped me tremendously and they really know their stuff! They're also very patient and understanding which is needed in a coach." - KF. • "The staff are friendly and walks you through everything. Instructor is super friendly and encouraging, knowledgeable as well." - CYL. • "AMAZING PROGRAM! My daughter absolutely loves it and everyone is so nice and talented!" - AP. • "10/10" - JW. • "10/10" - PM. • "10/10" - CR
Month to month
Thursday at Singer's Edge